The introduction of ECO high efficient preform injection system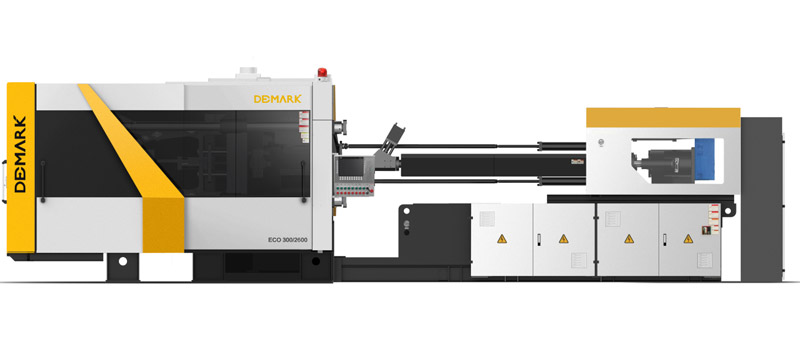 The ECO series preform injection machine is composed of the following parts:
• Injection device with pressure holding device.
• Hydraulic - five-point toggle type mold locking device.
• Electrical control gear, which comprises the man machine interface and electric cabinet.
• Robot unit.
The operation of the PET injection machine needs both electrical and hydraulic systems and it is controlled by the special PLC program that is exclusive to the production technique of PET performs.
In the injection device, the resin particles are molten by the plasticizing screws and translated into molten plastic, then extruded into the storage space. At last, the injection piston would through the nozzle inject the resin into the preform molds, which are installed in the clamping device.
The clamping unit would close and lock the male and female dies, in which way the molten PET plastic is injected into the mold and formed under the high pressure. After this procedure, the clamping unit would separate the male and female dies and eject out the formed products.
The main injection machine interface is a PLC program working stage controlling the production progress of PET performs, which is connected to a panel controlled color display. With this interface, the operators can control the corresponding parameters and run its functions.
Once the original parameters are correctly set, the machine is able to produce the qualified products. Through the interface, the locking device and injection device are prepared for the auto circulations. To run the bottle preform injection machine, the main power shall be connected to the electric cabinet, which is on the operation side of the injection device.
The robot is designed to help take the products.
The hydraulic oil circuit can help drive and control the injection stage and mold clamping section to run accurately and stably.
Back to top
Notice: The views expressed are my own and do not necessarily represent the views of DEMARK.
Copyright © 2013 - 2021 www.pet-machinery.com all rights reserved. Designed by Tina | Sitemap