Bottle blowing mould, PET blow mold
PET blowing mold, such as water bottle,CSD bottle, hot fill bottle and aseptic fill bottle.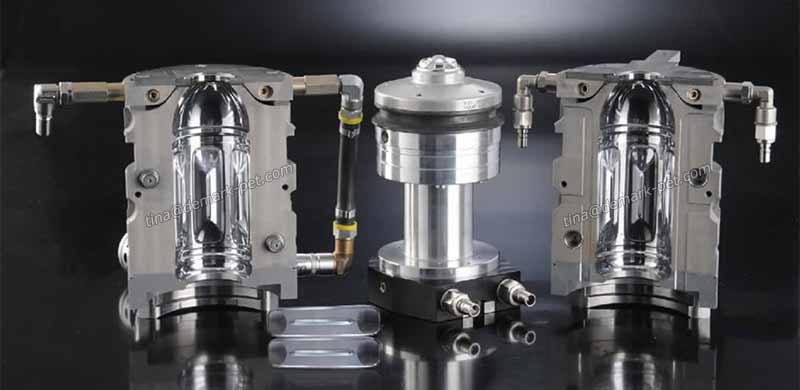 Injection blow molding varies according to the bottle blow machine. Our PET blowing molds for plastic bottles from 100ML to 20L.
For linear stretch blow molding machine, it is always in rectangular. But for rotary stretch ,it is in round shape.
PET is a strong, clear material especially suited for numerous packaging applications.
Some PET Packaging / Plastic Packaging Applications are:
Carbonated soft drinks (CSD Bottle), Soft drink bottles, water bottles
Carbonated and still water bottle
Sports & Isotonic Drinks
Juices & juice drinks bottles
Alcoholic beverages and beer bottles
aseptic fill bottle
cosmetic bottle
candy bottle
We will combine character of your bottle and technical control well with our professional skill in plastic bottle preform design, so that your bottles can distinguish themselves to attract more customers.
Good bottle blowing mould design skill can help you reduce cost. We will help you reduce weight (save PET material ) and even strengthen bottle and increase leak-proofness meanwhile.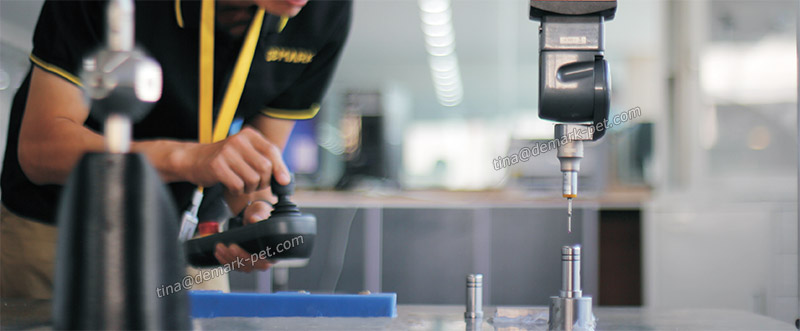 Back to top
Notice: The views expressed are my own and do not necessarily represent the views of DEMARK.
Copyright © 2013 - 2021 www.pet-machinery.com all rights reserved. Designed by Tina | Sitemap