No matter what kind of request, we can all provide perfect PET preofm mold for your project!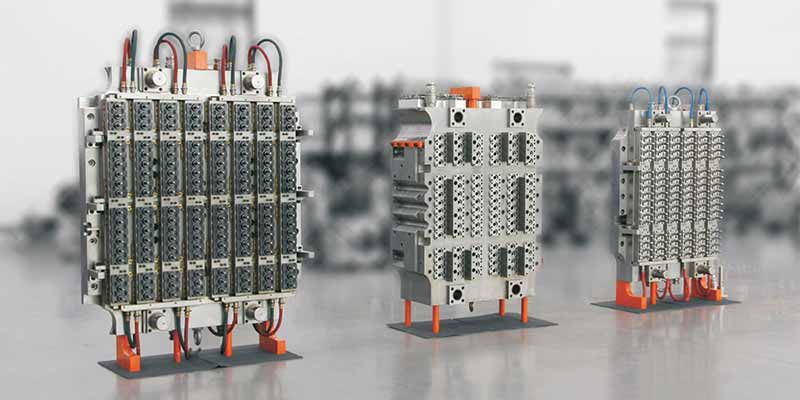 SPECIFICATION
1-16 cavity preform mould, 24 cavity PET preform mold, 32 cavity preform mould, 48 cavity preform mould, 72 cavity preform mould, 96 cavity and 144 cavity PET preform mould, width mouth bottle preform mold.
Neck Finish:
ROPP, ALASKA, PCO1810, PCO1881, BPF, 30/25, 29/25, 26/22, 38MM, 48MM, 50-150MM etc.
PROJECT RENOVATION AND ADAPTATIONS:
-Modify preform mold and the components to optimize the plastic bottle preform.
-Retrofit of bottle and preform production systems to realize the conversion among different neck finishes ,such as 1716, PCO1810 and PCO1881.
-Modify structure of blow mold to realize universality among different brands of blowing system .
-Modify blow mold and blowing systems to optimize bottle shape
A. Capacity of Research and Development:
We have a powerful team for research and development, which is capable of manufacturing the preform molds with one cavity to ninety-six cavities including the injection system, our engineer have rich experience in preform design. At the same time we can manufacture PET preform molds especially according to customers' injection molding machines,applied on different brands of preform injection systems such as Husky, Nestal and Kata.
We also design cold parts, hot runners and other main exchangeable components to fix on the imported preform mold. We have produced 144 cavity cold parts for Husky machine and it works well.
B. Mould Features:
1. Features of the preform mold. No cutting of valve gate is employed to reduce the labor cost.
2. Advanced hot runner system assures lower level of AA value.
3. Reasonable- designed cold water channels increase cooling effect and shorten the cycle time.
C. Material:
1. The main components of PET bottle preform molds are made of S136 material (Sweden ASSAB).
2. The mold base is made of imported P20. plate method avoids corrosion efficaciously and assures long life service of the preform molds.
3. German Vacuum stove is imported for heat treatment of the components, which assures the hardness of components HRC45-HRC48.
D. Advanced Processing Equipment:
Many machine tools are imported from America and Japan, such as Machine center, CNC lathers, EDM and so on. All of these increases processing precision, good interchangeability and low eccentricity ≤0.10mm (preform length≤100).
E. Electric Heating Components
1. German Hotset heating components.
2. German intelligent temperature controller (PID continuous power controlling).
3. Offering temperature controller and voltage controller according to customers' requirement.
F. Perfect Inspection Method:
Inspection tools include projector, hardness tester, stress tester, eccentric tester, electric balance and other inspection tools.
The screw neck is made and inspected strictly by the standard of Coca cola and the screw neck has been up to the standard of Coca cola.
G. After-Sales Service:
Technologists professional in after-sales line and excellent credit assures stable operation of the machines.
Back to top
Notice: The views expressed are my own and do not necessarily represent the views of DEMARK.
Copyright © 2013 - 2021 www.pet-machinery.com all rights reserved. Designed by Tina | Sitemap