Two-Stage PET blow molding machine
Blow molding machine is the mahine for PET bottles, it is widely used these years. Demark Machinery is composed of a powerful team in research and development including more than seventy intermediate and senior technologists. In order to meet different clients' demand, our technologists successfully design and manufacture a series of rotary blow moulding machines. In the early developments, performs were made by continuously extruding a PET tube. If you want to make these prefroms, a perform manufacturing machine that took a continuously extruded PET tube, heated and closed one end, and then heated the other and formed a thread finish by blow moulding. The process had a fasted output rate, at about 12000 preforms per hour, than the early injection moulding routes of 8 and 16 cavity moulds. Being extruded, the performs could be multilayered with barrier materials. The system was overtaken by injection moulded performs as the cavitation increased to 32 and beyond. The quality of the injection moulded (IM) neck, adding for example vent slots, made the injection mold finish preferable. Moreover, IM technology is available from more than one company, giving customers greater technical and commercial choice. Two-stage technology machine with six blow moulds operating at around 4000 bottles per hour. Subsequent mould and cooling development increased the output to about 6000 bottles per hour.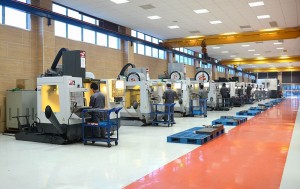 Two stage PET processing includes:
To making performs by Injection Molding.
Blowing bottles by Stretch Blow Molding.
Because it is more flexible than one step processing, it is widely accepted in Plastic packaging market. You may choose to make preforms or blow bottles if you want to do one of them specially. Or you whole plant for the PET Bottles.
My blog dedicated to PET Machinery with all information about PET, Types of Blow Moulding Machines, Blow Molding Technology, Different Terminology used in PET Blow Moulding Machine,for more details, mail to TINA@demark-pet.com, I'm Tina, glad to hear you!
Back to top
Notice: The views expressed are my own and do not necessarily represent the views of DEMARK.
Copyright © 2013 - 2021 www.pet-machinery.com all rights reserved. Designed by Tina | Sitemap