Demark holding group at ChinaPlas 2019
Chinaplas 2019 dated from May 21st to 24th is over, a lot of customers come to our booth. Demark Holding Group attend the exhibition, with one step solution for pet line (injection line, bottle blowing line and mold) and customerized service, we got a lot of orders. You can view the video at media center or click the link to visit (Chinaplas 2019 video).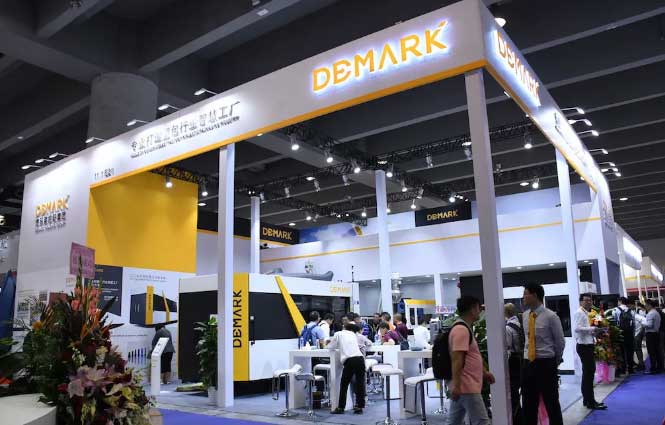 More than 3600 exhibitors displayed their new technology in more than 250,000 square meter for the chinaplas booth, attracts more than 160000 persons, it is one of the biggest exhibition for plastic beverage machines. We demark, insist on research and develop new technology to meet the new times to be the leading PET line manufacturer.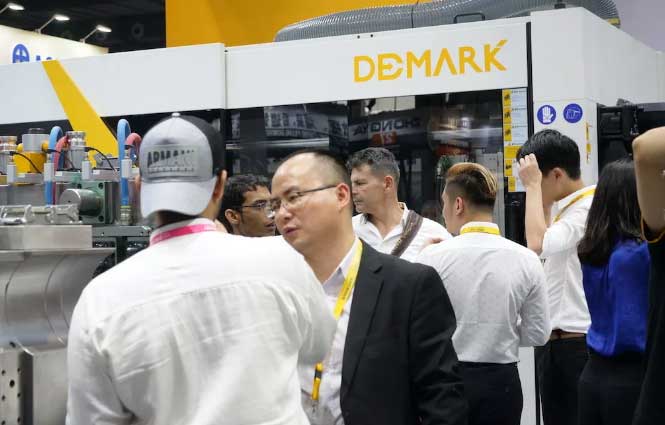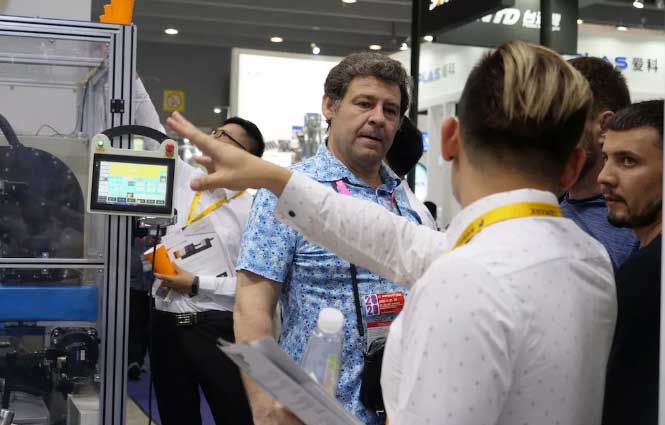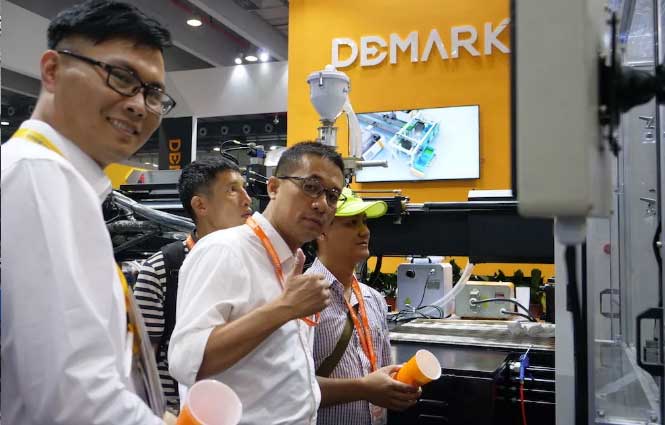 Demark run the fully-automatic injection machine with robot system in chinaplas attracts a lot of customer coming and discuss, during this exhibition, we met a lot of new friends.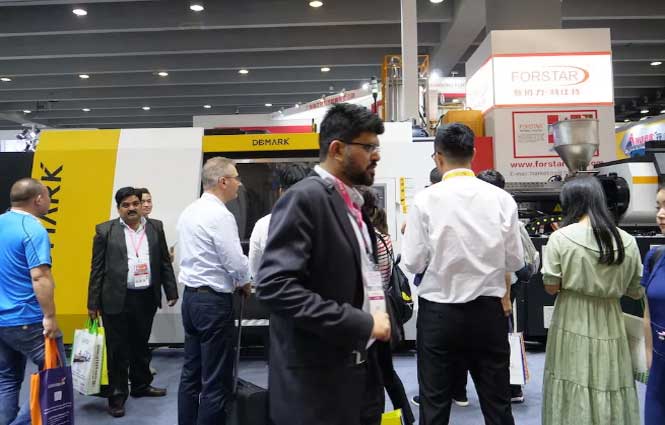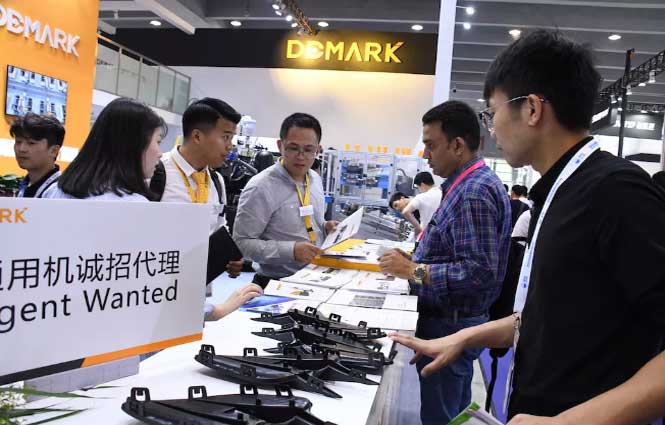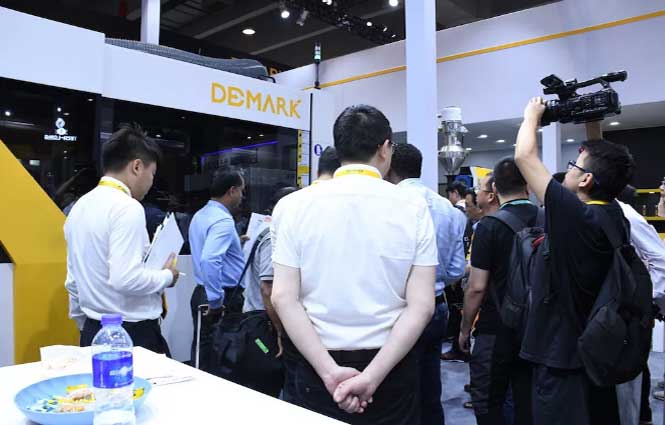 IPP series show you the solution for fast packing line, the products is customer's 4 cavities IML milk tea cup.
Servo motor two platen injection machine ITP series run the solution for car parts mould, the products is our customer's Benz parts line.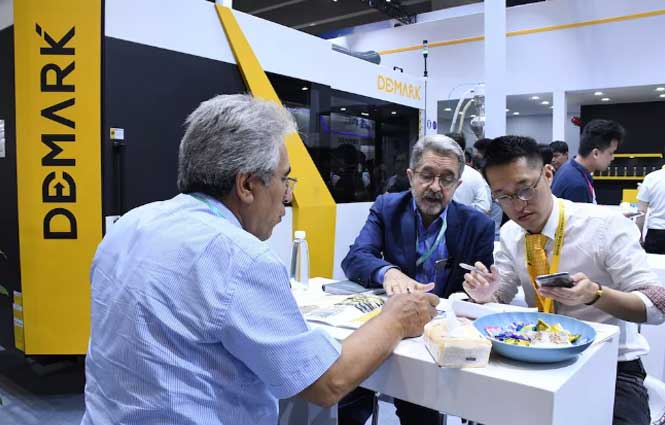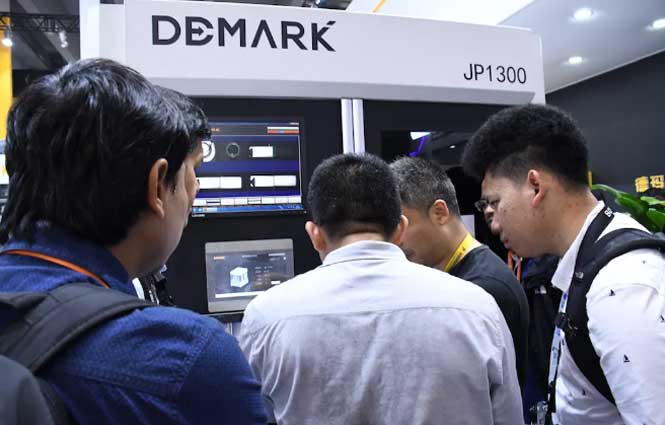 For liquid packing field, we run high speed ECO series PET preform injection machine, DMK-CM high speed fully-auto cap compression molding machine, JP series perform inspection system.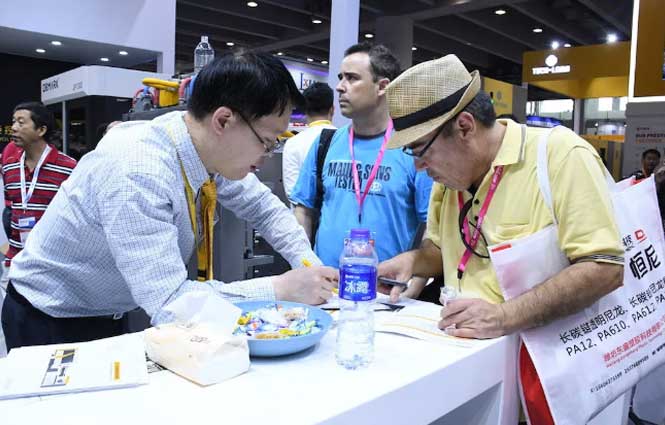 Welcome to our factory to have a further understanding of demark and discussion.I am waiting for you.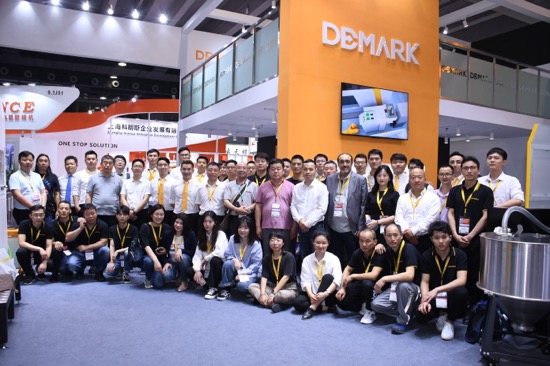 Back to top
Notice: The views expressed are my own and do not necessarily represent the views of DEMARK.
Copyright © 2013 - 2021 www.pet-machinery.com all rights reserved. Designed by Tina | Sitemap