Party for celebrate Chinese New Year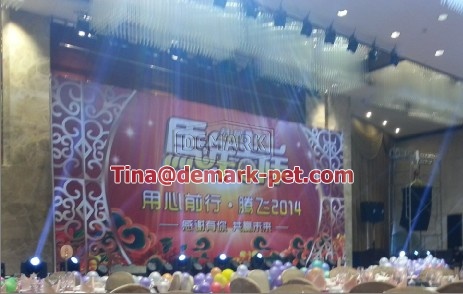 Chinese New Year -Spring Festival is coming. As traditional, we hold a party on January 21st, 2014 to celebrate the new year.
We have arranged the party for about one month. There are many programmes, singing, dancing, games, lucky draw… not only our staff play, but also professional singer, dancer and host we invite.
As one of dancers, we make up and begin to preview at 15 o'clock. At 6 o'clock p.m, all of staff and leaders arrive and the part start. The most impressive program is kissing game. Host invites 5 couples to stage, man should hug their wife to kiss. who lasts last, who win. At fist, host don't tell us the game rules. After knowing that, the 5 couples are amazed. When the timer begins, a lot of people take out their phone to record or take a photo. At last, about 3 minutes later, the winner comes out and they win the reward.
My dance is called " what does the fox say "—popular dance in 2014. It is arranged in the sixth program. When the fourth is over, we are ready. When the music is heard, we act as we practise. Time flies, when the music is over, I found it is very short and there is nothing in your brain, only dance. What excited me is the audient give us high evalution.
For this party, I hope I could get a red packing with money as a gift. When host welcome boss to come to stage to pick up the lucky one. I am very happy and hope I could get one. But what a pity, I don't get anything. Hope another chance of new year to get a big one!
At last, all the staff and leaders sing the same song to say goodbye to 2013 and welcome 2014!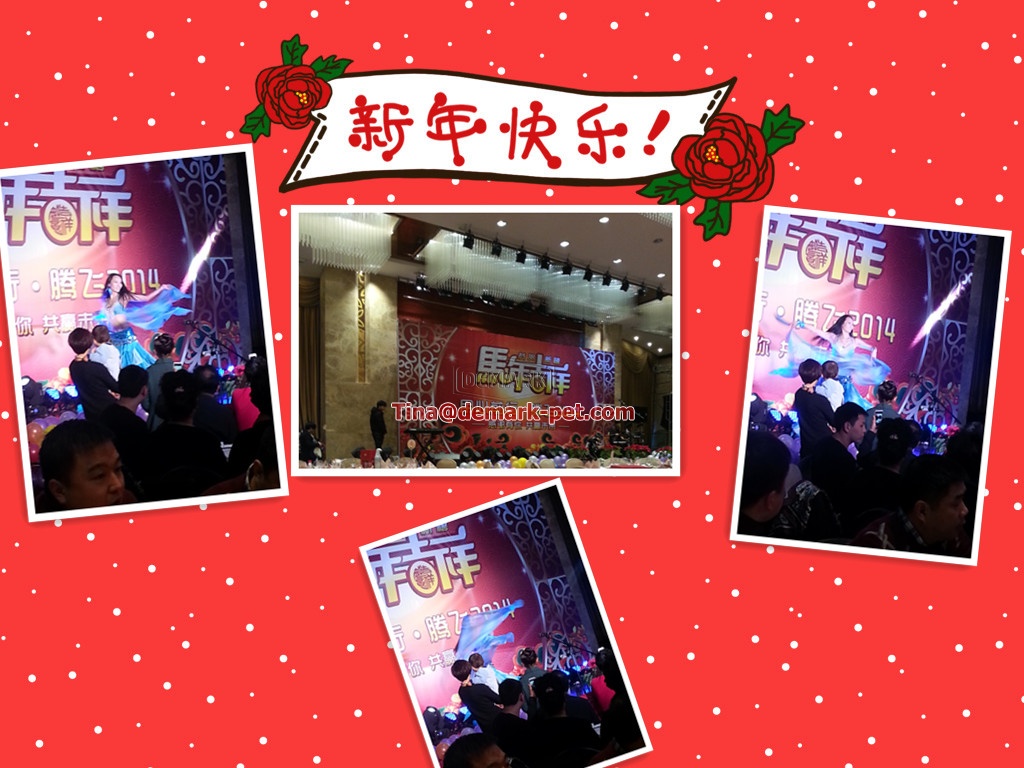 Back to top
Notice: The views expressed are my own and do not necessarily represent the views of DEMARK.
Copyright © 2013 - 2021 www.pet-machinery.com all rights reserved. Designed by Tina | Sitemap