Demark smart factory open-oil packaging factory solution
Good news! Demark smart factory open!
Our cooperated company xiwang food (stock code is 00639)), china first oil packaging smart factory is running-OIL PACKAGING FACTORY SOLUTION.This project is contracted by demark holding group.It costs more than 1.4million USD, takes more than 9 months.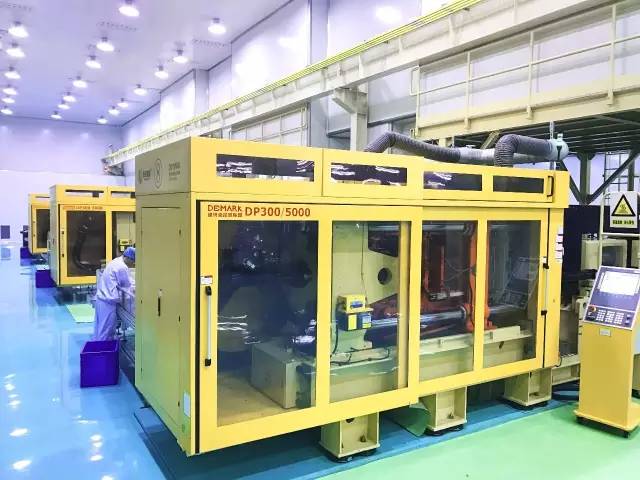 It is the big progress for demark factory solution, for pet blow molding machine, pet injection machine, cap injection machine and mold.
Based on industry 4.0 theory, we developed D-NET control system, it make big difference with traditional plastic packaging.
1. material concentrated feed
make workshop more clean and save labor cost
2.preform take-out robot instead of worker taken out from pet injection machine
3.the preform, cap and handle is taken to the conveyor at the first time from the injection machine by robot. Then directly packaging into carton, carton seals and carton labeling…
After developed, the signle department workshop could be reduced from 30 persons to 8 persons, productivity improved 30%.
Welcome to demark for the pet whole factory solution!
Back to top
Notice: The views expressed are my own and do not necessarily represent the views of DEMARK.
Copyright © 2013 - 2021 www.pet-machinery.com all rights reserved. Designed by Tina | Sitemap